Hope is a priceless
treasure.
Always fleeting — rarely secured — it seems more people are losing hope these days than finding it.
We want to change that!
Real hope rests on promises you can count on.
Faith in Jesus Christ secures an eternal future in heaven. He is referred to as the Living Hope because his promises provide true peace, certain rest…and hope that fulfills.
True hope can be found.
Join Us for 30 Days of Hope
Step 1
Request Your Download
Step 2
Spread Hope
Follow along and start finding and spreading hope in our community!
Step 3
Find Hope
Request more information about our online journey through the Bible.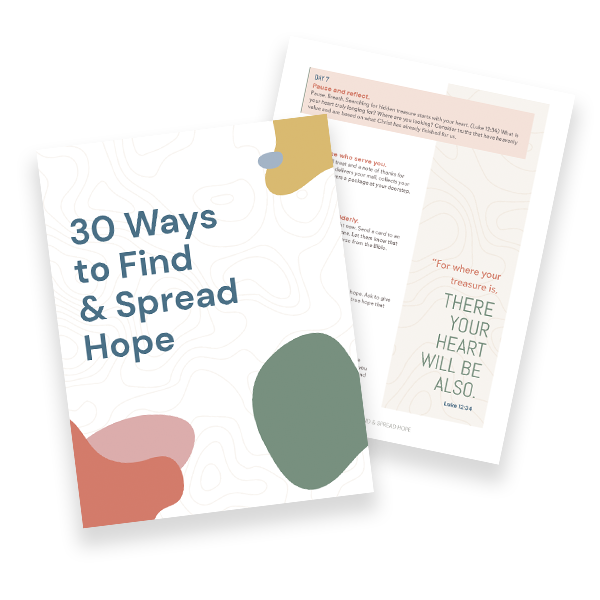 Request Your Free Download.
Complete the form below to start your journey of hope!